A new version of the WRS website based on a new content management system was released in July 2021. Our new homepage looks like: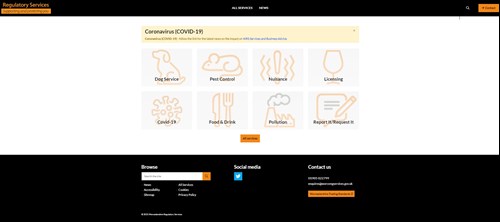 The homepage shows our 8 most visited service areas. Clicking on All Services will show all the others.
Our aim over the coming months is to further develop these pages.